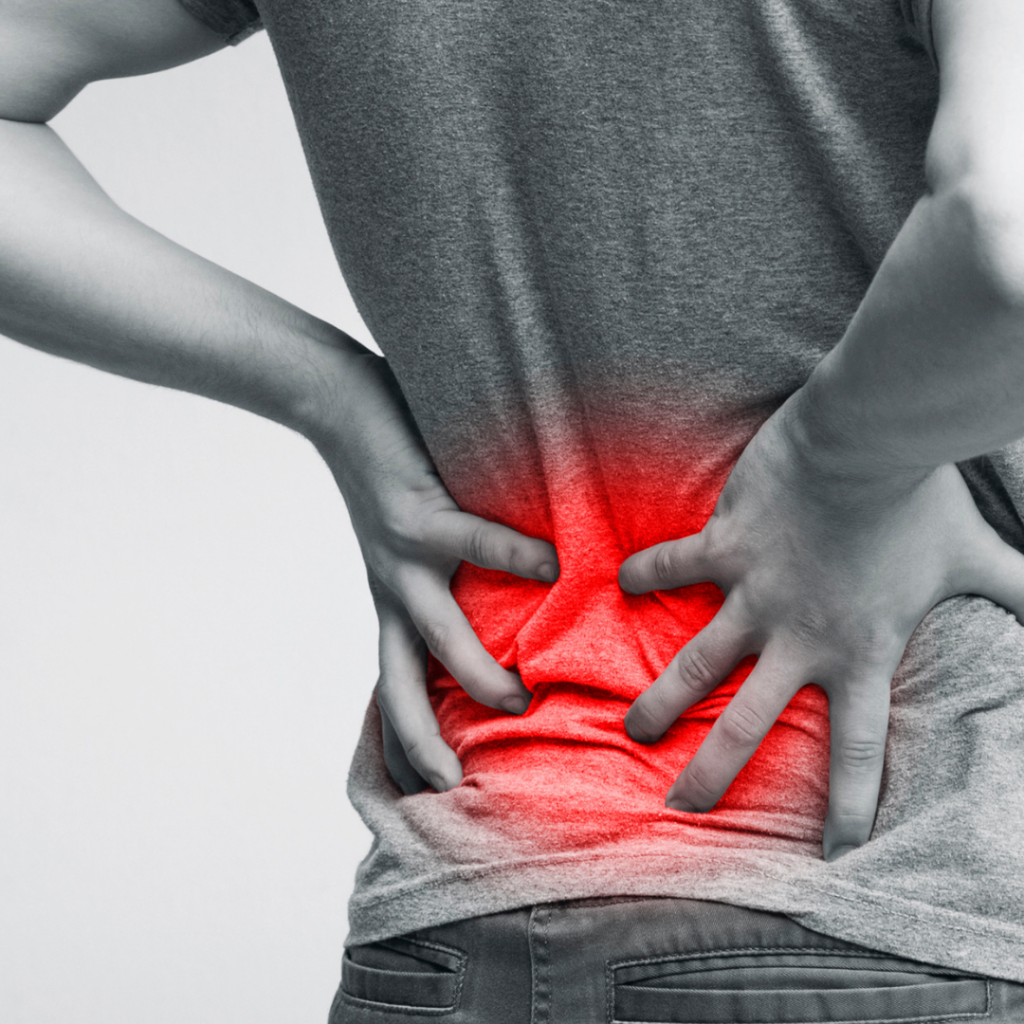 Back injuries are common, and even more so in the workplace. The federal Bureau of Labor Statistics estimates that the back injuries of over one million workers accounted for roughly 1 out of every 5 workplace injuries and illnesses! Is the likelihood of back pain a consideration of yours before applying for a job? Check out this list of the top 10 jobs that cause back pain (If you already work one of these jobs, experience back pain, and need a workers comp doctor in Shirley check out Suffolk Chiropractic Rehabilitation & PT!)    
1) Driver
Taxi drivers, limo drivers, chauffeurs, Uber/Lyft drivers, delivery truck drivers, and especially long-haul drivers are at serious risk for back pain due to their profession. Long periods of sitting in the same position are a recipe for back pain and all sorts of back issues.
2) Construction Workers
These workers put their bodies under constant pressure and strain with the tasks they are assigned to carry out. Back injuries aside, construction workers are at constant risk of all forms of injuries. Back injuries fall at the forefront on account of heavy lifting.
3) Nurses & Other Healthcare Workers
Nurses are on their feet for the majority if not their entire long-hour shifts, leading to increased pressure on their spines, and pain. Not to mention nurses often have to move heavy equipment, patients, and bend in uncomfortable positions to treat said patients.
4) Dentists & Dental Hygienists
Not the first job many people would think of, but upon further investigation, it makes complete sense. Dentists spend many hours of their day in a twisted spine position to lean up out of their chair and over you to perform their job. Over time, the compounding hours of being in this position undoubtedly will lead to discomfort. Even other medical professionals require a workers comp doctor in Shirley from time to time.
5) Auto Mechanics
Cars are heavy and difficult to move on a whim, so auto mechanics must move into position to fix the car. Some of those positions are uncomfortable to even think about, let alone perform. Add this to the heavy lifting of car parts, and you get a job that risks back pain.
6) Motherhood/Baby Care
From the backaches caused by being pregnant, carrying a child to birth, to the many years of raising a child, being a mother and caring for a baby is a job that checks all the criteria for one with a high-risk factor for back pain. It consists of constant lifting and carrying the child and supplies for them, which only gets heavier and heavier over time, and that's just the start of it all.
7) Factory Workers
Factory workers usually do a collective of repetitive movements for long periods. Doing this can lead to a repetitive motion disorder. Repetitive motion disorders can cause:
pain, aching, or tenderness
stiffness
throbbing
tingling or numbness
weakness
cramps
8) Police Officers
Officers of the law often equip themselves with heavy materials on their bodies and carry them all day. They also can spend many hours of their shifts sitting within their cars in the same position, wreaking havoc on their posture. It also can't be taken lightly the risk of a back injury that may result from situations that may occur in the line of duty.
9) Hairstylists
Standing the entire shift is a requirement for this position. This coupled with the constant uplifting of your arms to a raised position for extended periods creates much pressure and can lead to tension and discomfort in the thoracic spine and lumbar regions of the back. Luckily fixing that region is a specialty of workers comp doctor in Shirley Robert Southard of Suffolk Chiropractic Rehabilitation & PT 
10) Restaurant Workers/Hospitality
Chefs, line cooks, waiters/waitresses, busboys, and caterers spend most of their time standing and moving around a fast-paced environment. Accidents are plentiful in the food/hospitality business due to the haste with which most actions get done.
Contact Us: Workers Comp Doctor in Shirley!
If you or a loved one is employed at any of the above jobs and experiences back pain, consult with a workers comp doctor in Shirley at Suffolk Chiropractic Rehabilitation & PT. Book an appointment today!
---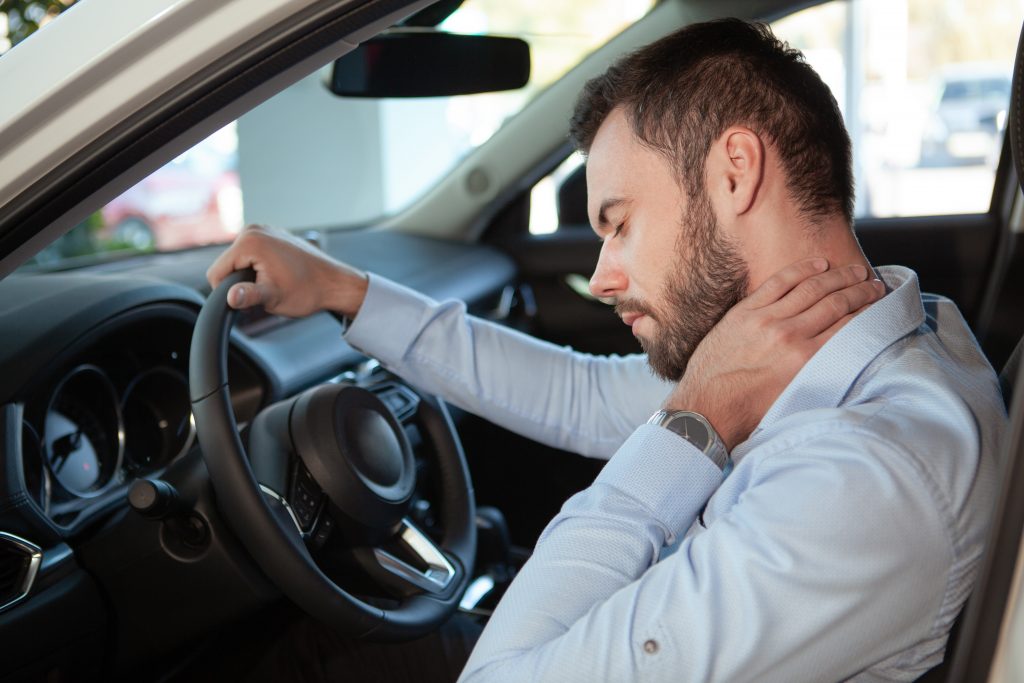 What makes you eligible for Workers' Compensation?
If you are employed for a company where driving is a required task and have been involved in a car accident while on the clock, workers comp doctor in Shirley can help you receive the treatment you may need. Even if you do not usually drive for work but are injured in a collision traveling for any reason, our New York State Board Workers' Compensation team is more than happy to help at Suffolk Chiropractic Rehabilitation and Physical Therapy. With over thirty years of combined experience, our staff understands that workplace injury can lead to lost wages or permanent physical or emotional damage.
Injuries typically sustained from car accidents include:
Whiplash
Joint pain and stiffness
Back and Neck pain
Muscle spasms and stiffness
Soft tissue injuries
Symptoms can take time to develop and you may not know you're injured until days or even weeks after your accident. New York is a no-fault state when it comes to car accidents which means that you may be entitled to insurance coverage for treatment regardless of the severity or who is at fault. The involved insurance companies will typically want proof that your collision occurred during the course of your employment while you were working, workers comp doctor in Shirley will ensure that no matter the injury, Suffolk Chiropractic Rehabilitation and Physical Therapy will make a plan specific to your needs.
Common car accidents while on the job:
Work-related deliveries
Running errands while on the clock
Traveling to a different job-site
Driving duties
Traveling for a meeting or training
If you or a loved one have recently been involved in a car accident, you may be looking for workers comp doctor in Shirley to regain your quality of life. Our team at Suffolk Chiropractic Rehabilitation and Physical Therapy understands that sustaining injuries due to a car accident can be devastating, and your recovery plan should not be something that you worry about. We offer a number of services like chiropractic care, physical therapy, orthopedic care, and pain management. If you're seeking workers comp doctor in Shirley, Suffolk Chiropractic Rehabilitation and Physical Therapy will approach your situation with careful attention and work with insurance providers to ensure that you receive the compensation and effective care you deserve.
---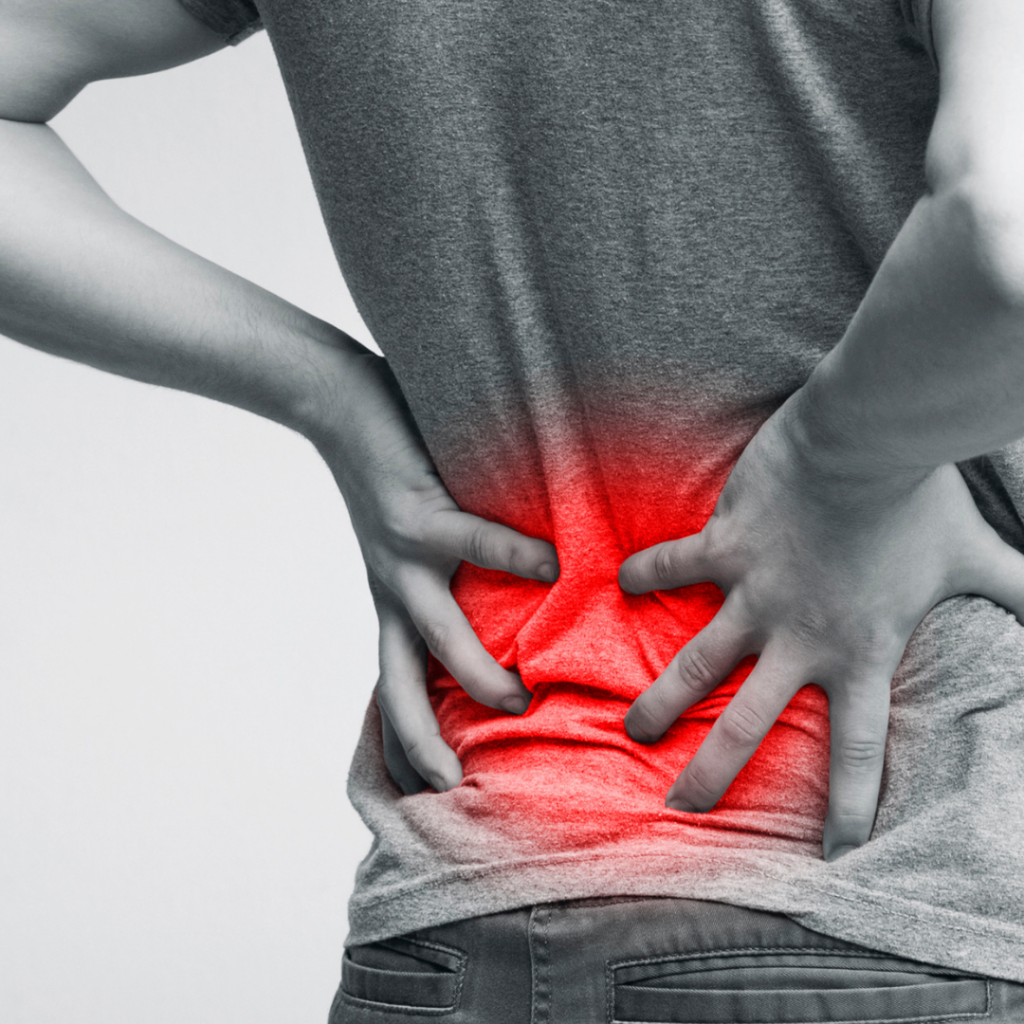 Sciatica can be hard to avoid after long hours sitting at a desk. If your workplace duties caused you to develop sciatica, you might be entitled to workers' compensation benefits. These benefits pay for your medical bills and lost wages. If you are looking for a workers comp doctor in Shirley, Suffolk Chiro & Rehab can help you on your road to recovery.
What is Sciatica?
Sciatica usually refers to lower back pain and further pain, weakness, or tingling in the leg. It is caused when the sciatic nerve becomes irritated or damaged, usually from a herniated disc. As the sciatic nerve runs through your lower back, hips, buttocks, and legs, pain that stems from the sciatic nerve can run throughout these other parts of the body.
Sciatica pain greatly varies from person to person depending on the activities and body type of the individual. However, certain things may worsen the pain. Pain may increase from the following:
Sitting or standing for long periods
Sneezing
Coughing
Laughing
Bending backward
Workers' Compensation
Workers' compensation provides medical expenses, lost wages, and rehabilitation costs to employees who became injured or ill due to their job. The employer or company pays for these costs, and the employee is not required to contribute to this compensation cost.
According to a workers comp doctor in Shirley, workers' comp cases cover virtually all injuries sustained on the job, including sciatica. The only exception is if a worker received their injury from drugs or alcohol or from intentionally injuring themselves or someone else. Then, the worker loses their right to workers' compensation.
Sciatica Treatment: Workers Comp Doctor in Shirley
A workers comp doctor in Shirley would say that the first step in the healing process for sciatica is alternating heat and ice therapy. While ice can help in reducing inflammation of the area, heat encourages the blood flow to the painful area, which speeds the healing process.
Once the pain begins to lessen, the subsequent treatment would be physical therapy from a workers comp doctor in Shirley. At Suffolk Chiro & Rehab, we will design an individualized therapy and rehabilitation program to rebuild your strength and help you prevent future injuries. These physical therapy sessions typically include muscle strengthening, flexibility exercises, massages, and correcting bad posture or form.
Contact Us: Workers Comp Doctor in Shirley
If you've developed sciatica on the job, you may qualify for workers' compensation. You can use this compensation to see a workers comp doctor in Shirley at Suffolk Chiro & Rehab. You can contact us online to learn more.
---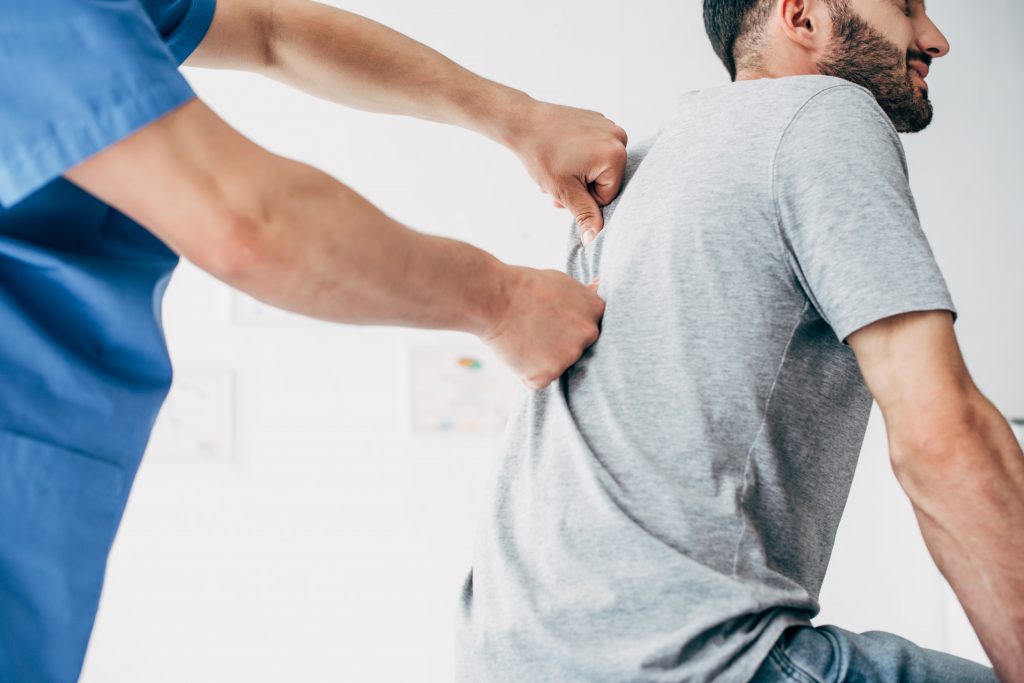 There are many different types of doctors at Suffolk Chiropractic Rehabilitation and PT, that can help you if you hurt your back at work, such as a workers comp doctor in Shirley, physical therapist or general practitioner.
It is often best to go to a specialist in back injuries when you have an injury related to your job. These doctors know more about how the body works and what treatments will be most effective in your situation.
If you have any pre-existing conditions, such as arthritis or diabetes, it is important to tell the doctor about this when you see them for a back injury related to work. Your doctor will then know how best to treat you and that they should continue treatment for these conditions during and after your recovery from your injury.
A workers comp doctor in Shirley  can give you treatment that focuses on your back, such as physical therapy or massage. A workers comp doctor in Shirley often have their patients do exercises that also focus on other parts of the body. In some cases, chiropractors may use a technique called spinal adjustment to help align the patient's spine and offer them relief from pain caused by a sore back.
A physical therapist can provide their patients with treatment and exercises to improve their mobility and strengthen muscles. They may also prescribe you a device such as a brace or cane to help relieve your pain and discomfort while you recover from your back injury related to work.
A general practitioner will be able to refer you to physicians who can treat your injured back. They often know which hospitals and doctors specialize in the treatment of back injuries and can give you advice on what to look for when making your decision.
You should always tell your workers comp doctor in Shirley if you've been part of any activities that might have contributed to your injury such as heavy lifting or a fall at work. This will help the doctor understand how your injury occurred and which treatments might be best for your condition. If you have been recently hurt at work be sure to call SRC&PT. We have a workers comp doctor in Shirley just for you. Don't wait, call today!