Live Pain-Free
Suffolk Chiropractic Rehabilitation & Physical Therapy (SCR&PT) is a multidisciplinary Chiropractic and Physical Therapy practice located in Shirley, New York. Our team specializes in care for all ages, helping patients overcome everything from chronic pain to no-fault accidents and post-surgery rehabilitation. Our goal is to get you back to living a pain-free life.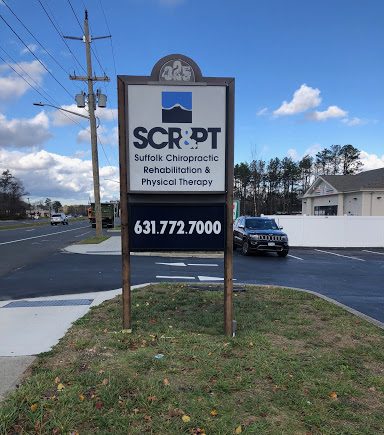 ---
Dedicated To Wellness.
---
Our doctors at SCR&PT have provided our patients with safe, effective, and gentle care for over 30 years of servicing the Shirley community. We believe in a comprehensive patient-centered approach to care. Our team's mission is to provide our patients with relief and improve their quality of life through our mutlidiscipline approach.
---
Align yourself with a healthier and
PAIN-FREE lifestyle.
This is the best chiropractor I've ever been to. The staff is friendly and everyone goes above and beyond for you. I wish I had found them sooner. I highly recommend them.

Best place in the world I love it here

Everyone is wonderful here. Kind, caring, dedicated individuals. I always feel so much better after I leave. I highly recommend coming here if you are in need of care. I feel very fortunate to have found them.

I love Everyone in the office! They're all very welcoming, and even though they're busy they try their best to get everyone seen in a timely manor. Would definitely recommend anyone looking for physical therapy/chiropractor To Go to SCRPT :)

Excellent customer care and treatment. They genuinely care for your best interest and not the money. I feel like I'm in great hands

Thank you SCR team! Loved my experience. Very kind, dedicated and caring staff. Don't wait. Do yourself a favor, and book 3 visits a week!

Family friendly office, great staff! Everyone makes you feel at home and treats you like gold! Would recommend this office to all!

I have been a patient at Scr&pt and have been in therapy and my quality of care is excellent. The staff is always polite and caring. They are very attentive as kind.

This place is amazing. I have been in a lot of pain since my car accident and have not been able to get any relief until I was referred here. The staff are very friendly and professional and genuinely care about their patients. I highly recommend this place.