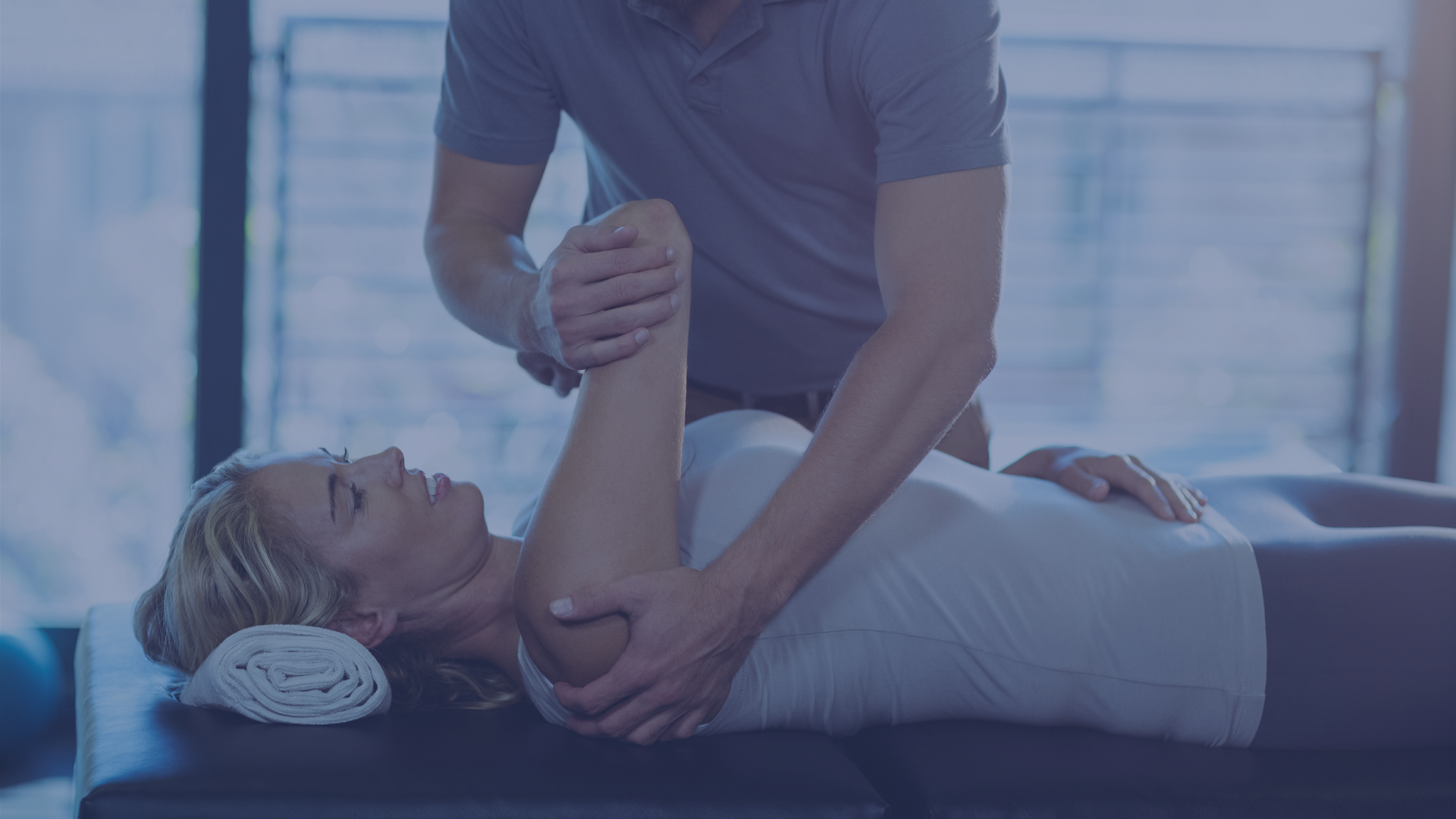 When you are faced with an injury, physical therapy is often one of the first treatments recommended by doctors. At SCR&PT, our primary focus is to help our patients achieve full functional potential and improving strength. Whether your injury stems from a sport, overuse, surgery, or an automobile accident, our staff is well-versed in the latest physical therapy techniques that are essential for diagnosing and treating various conditions.
What Is Physical Therapy?
Physical therapy is a form of care that aims to ease pain through activity-based treatment. Our physical therapists are movement experts that examine each patient and develop a treatment plan to manage pain, improve mobility, restore function, ADL, and improve strength in mobility. Strength exercises and therapeutic stretching are all non-invasive methods used to promote healing. Physical therapy also allows the patient to be actively involved in their recovery process. Physical therapists can effectively treat a variety of conditions. Some common conditions that physical therapy is used to treat include:
Sports-related injuries
Shoulder impingements
Muscle strains
Shoulder, knee, and back pain
Post-operative pain
Neurological conditions
Chronic pain conditions
Hand conditions like carpal tunnel syndrome
During your first session, our team will evaluate your symptoms and perform tests and take measurements to determine the root cause of your complaints. Some of these tests can include balance testing, strength testing, and postural reviews. Once the evaluation is complete, your physical therapist will discuss a plan of care with you. At SCR&PT, our goal is to help patients achieve their goals and return to a level of health that allows them to enjoy their lives free from pain. As a patient, you will be an active participant in your healing process.
What Are The Benefits of PT?
Physical therapy sessions at SCR&PT are never one size fits all. A physical therapist will help take care of your needs through all the different phases of healing. Physical therapy is often one of the first courses of treatment recommended when a patient becomes injured. When you meet with a physical therapist, you can expect to undergo a physical evaluation and receive a clinical diagnosis. From there, we will establish a plan of care. Our talented team of physical therapists is happy to provide treatment to all patients that are in need. Some of the benefits you can experience while working with us are:
Elimination of pain and swelling

Increased range of motion

Improved strength

Recovery from injury

Possibly avoiding surgery

Improved balance
Physical therapy is one of our key areas of focus. We understand how important physical therapy is during the recovery process, which is why we provide world-class care.
Contact Us
At SCR&PT, we believe that physical therapy is an essential component of orthopedic and chiropractic treatment. Here, our team will blend all of their expertise to guarantee a customized treatment plan that best suits your needs. To learn more about physical therapy benefits or schedule an appointment for treatment, contact us today!