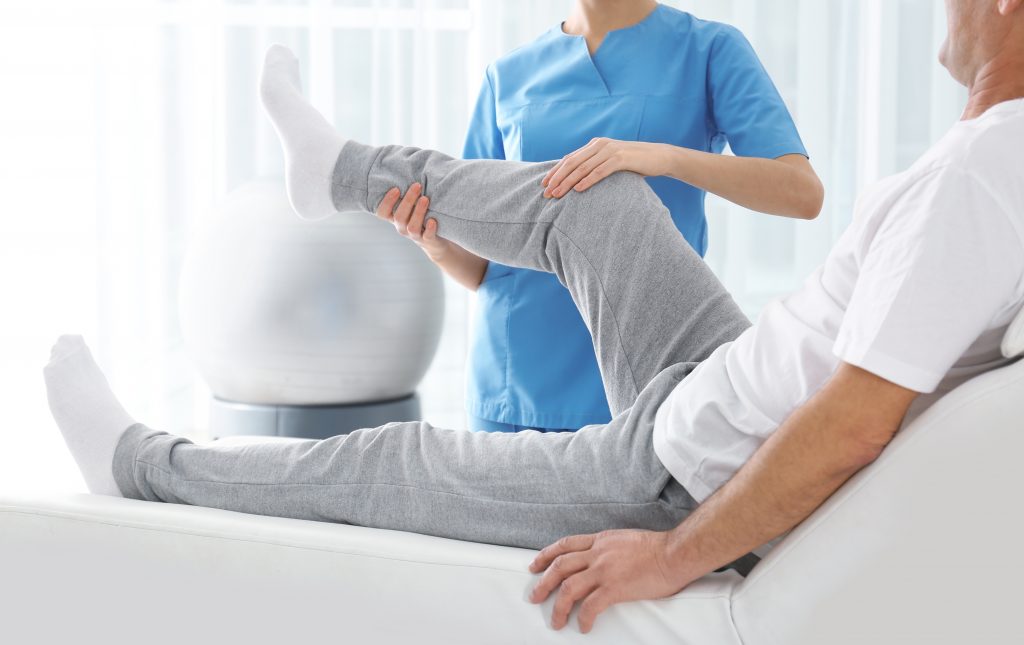 Physical therapy is the first form of care and treatment recommended when faced with an injury. Using activity-based treatment, physical therapy can help your body achieve strength and mobility while managing the pain. At Suffolk Chiropractic Rehab & PT, we believe in a comprehensive patient-centered approach to care. Our physical therapy in Center Moriches NY is dedicated to wellness and living a pain-free life while treating each patient with a proper examination and plan for recovery. 
What Injuries Do Physical Therapists Treat?
Being an active partner during your treatments is an important part of therapy. Taking notes and other tips can prepare you before and during your treatment plan. Each Patient at Suffolk Chiropractic Rehab & PT is examined and fitted for a proper therapy plan by our movement experts, depending on the injury. Using the latest techniques, we have used Physical therapy to treat common conditions such as,
Sports-related injuries
Shoulder Impingements
Muscle strains
Shoulder, knee, and Back pain
Postoperative pain
Neurological and Chronic pain conditions
Hand conditions like carpal tunnel syndrome
Benefits Of Physical Therapy in Center Moriches NY 
Physical Therapy plays an important role in your recovery process, and it's never one size fits all. The benefits of having a physical therapist will help take care of your injuries while undergoing a proper diagnosis and treatment plan. More benefits of Physical Therapy at Suffolk Chiropractic Rehab and PT include.
Elimination of Pain and Swelling
Increased Range of Motion
Improve Strength
Recovery from injury
Possibly avoiding surgery
Improved balance
Request An Appointment With Physical Therapy in Center Moriches NY
Whether you're faced with an injury from overuse, sports, post-surgery, or an accident, Physical therapy at Suffolk Rehab & PT is the first step towards recovery and feeling your best. Our team's mission is to provide our patients with relief and improve their quality of life through our multi-discipline approach. For more information, request an appointment with physical therapy in Center Moriches NY to find the treatment plan best for you.