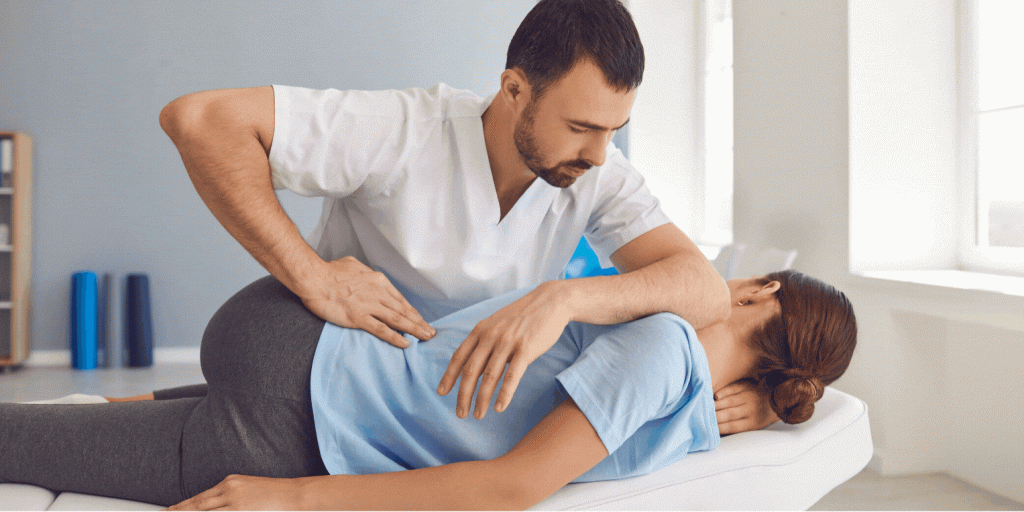 Chronic back pain can be as demoralizing as it is debilitating. Months and months of pain, treatment after treatment, and still the pain persists. It's time for a new approach, the chiropractic approach. Chiropractors address problems with the musculoskeletal system, meaning they deal with all the bones, muscles, ligaments, and tendons that are likely the culprits of your chronic back pain. Suffolk Chiropractic Rehabilitation & PT illustrates some of the methodology used by their chiropractors for chronic back pain that anyone in need of a chiropractor near Brookhaven, may wish to experience.
Chiropractic Adjustments
The pillar of chiropractic treatments, chiropractic adjustments are a must-try procedure for chronic back pain. Adjustments involve the gentle forceful manipulation of the spine and vertebrae to realign them to reduce pressure on the nerves in your back from dislocation. Adjustments are potential back pain solutions that:
Are natural and non-reliant on pain medication
Non-invasive
Improves flexibility
Increases range of motion
Chiropractic adjustments are the most basic and general of methods those needing a chiropractor near Brookhaven can experience, but others used by chiropractors can go beyond this one.
Soft Tissue Therapy/Myofascial Release
This manual approach is specialized to focus on the muscles, tendons, and ligaments within your problem area. The chiropractor will look for any types of tissues that display abnormal tension that could potentially be causing you pain. They then look to relieve this tension, relax the muscles, and reduce any spasms that may have been occurring. This procedure has many other benefits and is offered at Suffolk Chiropractic Rehabilitation & PT for all those looking for a chiropractor near Brookhaven.
Therapeutic Stretching and Exercising: Chiropractor Near Brookhaven
Depending on the treatment plan you and your chiropractor wish to pursue, therapeutic stretching and exercising may take up a large portion of your treatment. This methodology is an active promoter of healthy habits regarding proper posture and an active lifestyle. The goal is to improve the overall function of your musculoskeletal system as a whole to build a healthy, pain-free back!
Contact Us!: Chiropractor Near Brookhaven
If you're living with chronic back pain and nothing has been able to relieve it, meet with a chiropractor, because their approach may be exactly what you need. Find a chiropractor near Brookhaven and contact us for a consultation today!