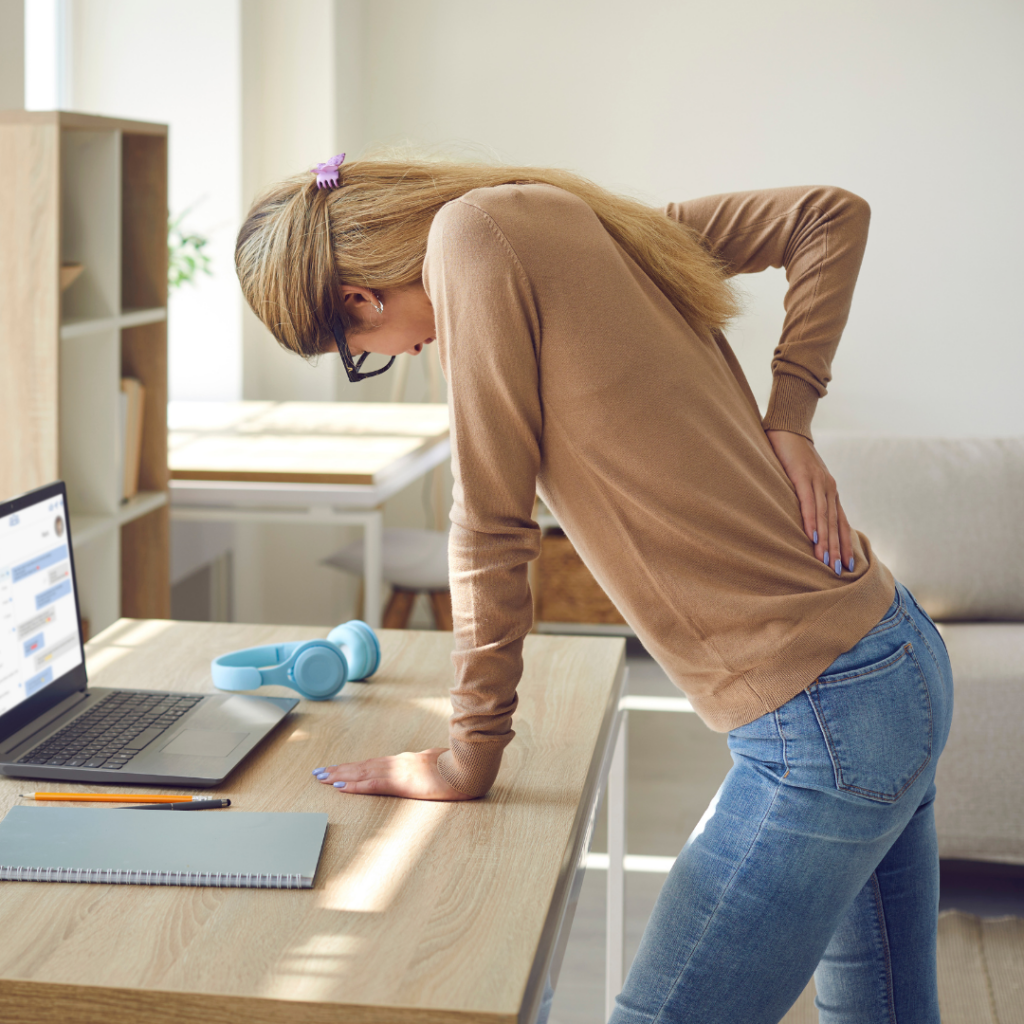 Dealing with lower back pain is difficult as it interferes with daily life and reduce your self-confidence. There are various reasons why you are experiencing it, and it is possible to have lower back pain at any age. Fortunately, you don't have to live with the limitations and discomfort if you come to Suffolk Chiropractic Rehabilitation & Physical Therapy! Schedule an appointment with us, and we will match you with the best lower back pain specialist in Shirley NY.
What Is Lower Back Pain?
Also known as lumbago, lower back pain usually results from a tear or excessive stretch of the muscles and tendons in the back. Lower back pain is a very common, and can can range from mild to severe. In fact, an estimated 75-85% of Americans experience some form of back pain during their life.
Causes Of Low Back Pain
There is a wide range of causes for your lower back pain:
Postural problems
Chronic conditions – Spinal stenosis, osteoporosis, ankylosing spondylitis, fibromyalgia, and arthritis.
Ruptured disks
Accidents
Backpack Workout/Sports – Many people face lower back pain after a workout due to overexertion. Exercises such as squats and deadlifts can be strenuous, which can impede progress and lead to injury.
Age – It is more common for adults aged 30-40 to start experiencing lower back pain.
Symptoms
Symptoms of lower back pain can vary. There are three common types of pain:
Acute back pain – Happens suddenly and usually lasts a few days to a few weeks.
Subacute back pain – Can come on suddenly or over time and lasts 4 to 12 weeks.
Chronic back pain – Can come on quickly or slowly and lasts longer than 12 weeks, and occurs daily.
Symptoms of lower back pain in adults are:
Knot or tight spot in the back muscle
Stiffness in the lower back
Neck stiffness and decreased range of motion
Numbness or tingling in limbs
Stabbing or constant aches in the lower back
Treatment
Don't let the fear of pain stop you from performing your daily activities. Instead, try lighter exercises and avoid lifting heavy. You should allow your muscles more time to rest.
If your pain doesn't go away, consult with a doctor. Our specialists at Suffolk Chiropractic Rehabilitation & Physical Therapy will examine your back and assess your mobility through walking, sitting, and standing exercises. Further tests such as X-rays, MRI or CT, blood tests, and nerve studies can help determine the cause of your back pain.
You may also start physical therapy as it can help increase flexibility, strengthen back and abdominal muscles, and improve posture.
Your specialist may also refer you to invasive methods.
Cortisone injections are an effective yet temporary treatment as the pain relief effects last only a month or two.
Radiofrequency ablation: Radio waves are used to damage the nearby nerves, which interferes with pain signals to the brain.
Implanted nerve stimulators which deliver electrical impulses to certain nerves and block pain signals.
Surgery.
Receive Your Treatment: Lower Back Pain Specialist in Shirley NY
Your lower back pain symptoms can be uncomfortable and are limiting your performance. If you are dealing with constant pain, contact our website to schedule your consultation today! Suffolk Chiropractic Rehabilitation & Physical Therapy can provide you with the best lower back pain specialist in Shirley NY.