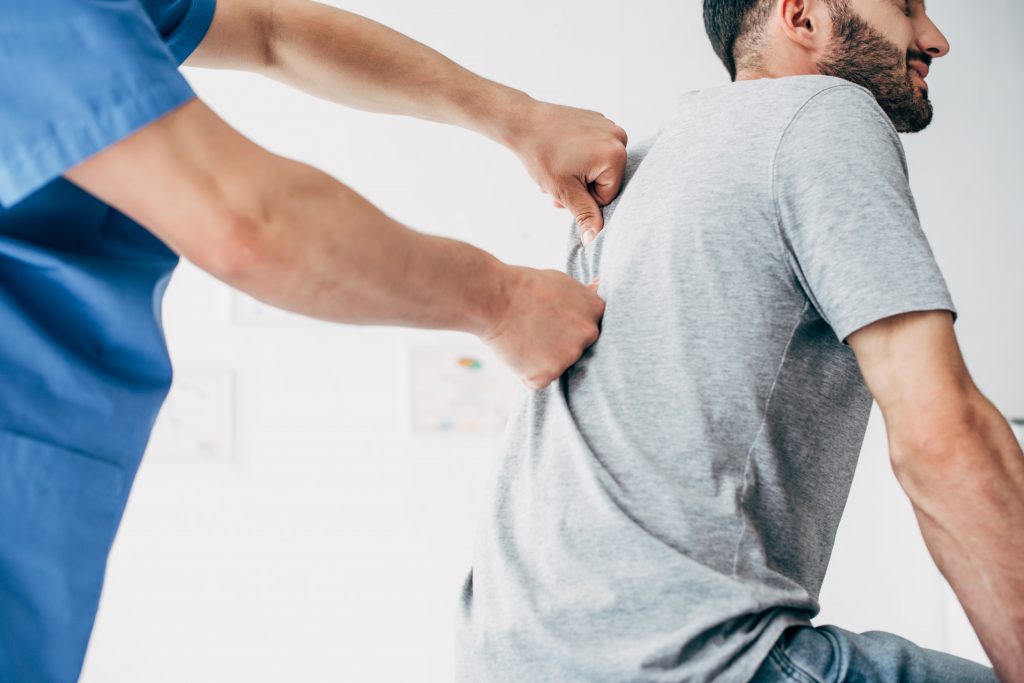 What is chiropractic care? How can you benefit from it? Chiropractic care is the manipulation of the spine using the hands of a professional to relieve pain and joint discomfort. Chiropractors are professionals trained in finding misalignments in the spine that need adjusting and can then realign the spinal structure using small tools or their hands. Lower back pain is one of the most common conditions in the United States, and chiropractic care focuses on easing the symptoms of lower back pain. Here at Suffolk Chiropractic Rehabilitation and PT, we ensure our patients the highest quality chiropractor near Brookhaven!
What are the Benefits of Chiropractic Care
There are many benefits to chiropractic care, and in fact, most patients tend to agree. Research has shown that 92% of chiropractic patients say they had a decrease in the pain they were feeling. Chiropractic care is proven to reduce pain; however, that isn't the only benefit that comes with this form of treatment. If you're seeking a chiropractor near Brookhaven, Suffolk Chiropractic Rehabilitation and PT can provide the care you need. However, here is a list of some of the benefits that come with chiropractic treatment:
Reduced Neck Pain – Neck pain is common, especially depending on what you do for work. If you're sitting in an office chair for the majority of the day, you likely suffer from neck pain. By realigning your spine through chiropractic care, you'll experience reduced neck pain and ease tension overall.
Reduced Reliance on Pain Relievers – Pain relievers can help relieve symptoms of neck and back pain. However, if you can receive chiropractic care to ease your pain and tension, it is more beneficial and less risky than using medication to do so. If you struggle with back pain and are seeking a chiropractor near Brookhaven, look no further than Suffolk Chiropractic Rehabilitation and PT.
Eases Headaches and Improves Posture – Chiropractic treatment is proven effective at treating tension headaches. Tension headaches tend to start in the neck area, and by realigning the spine and removing neck tension, you also can take care of those crippling tension headaches. Meanwhile, by realigning the spine, poor posture is also corrected. Poor posture can lead to tension headaches, neck pain, and back pain. Through chiropractic care, all of these symptoms are eased or eliminated.
Contact Suffolk Chiro Rehab For a Chiropractor Near Brookhaven
Back pain can be crippling and, at the same time, very common. Don't allow back pain to control your life. Get started with your chiropractor near Brookhaven today. At Suffolk Chiropractic Rehabilitation, we provide our patients with a team of professionals to ensure they leave pain-free. Eliminate your back pain today by scheduling an appointment on our website!