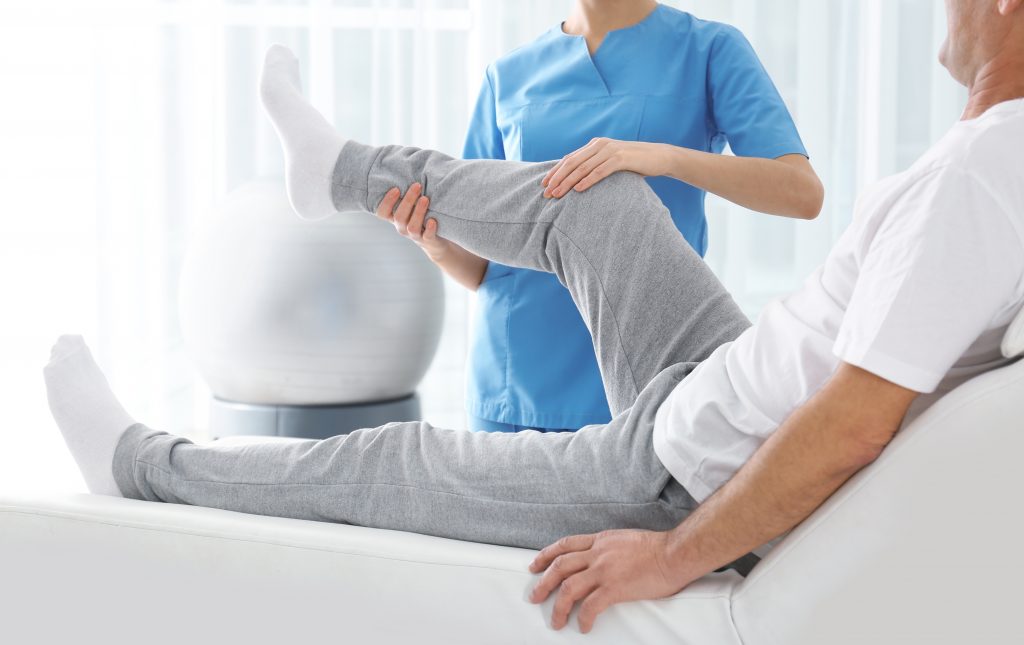 What are the benefits of Physical Therapy?
Physical therapy is the treatment of injury through physical means such as exercise, heat treatment, and massage among others. If you are inquiring about physical therapy in Center Moriches NY, then speaking to a physical therapist from Suffolk Chiropractic Rehabilitation and Physical Therapy is the first step to your recovery. A physical therapist from our expert team will evaluate and record an individualized plan of recovery from start to finish and work to get you back on your feet in no time, most safely and effectively possible.
The purpose of physical therapy is to ease your pain through controlled and organized activity-based treatment. Our physical therapy in Center Moriches NY office is equipped to improve mobility, restore function, ADL, and improve strength in mobility. With our team's physical therapy treatments, the patient allows you to be actively involved with your recovery process through strength exercises and therapeutic stretching.
Our team of experts helps with common and complex injuries not limited but including:
Sports-related injuries
Muscle strains
Neurological conditions
Health conditions such as carpal tunnel syndrome
Shoulder, knee, and back pain
Postoperative and chronic pain conditions
How can physical therapy in Center Moriches NY help to avoid surgery?
Physical therapy is usually the first step to take when an individual becomes injured in any way. Physical therapy can be used as a recovery plan and if the individualized treatments, from our physical therapy office, provide benefits that eliminate your pain and heal you, then surgery is not necessary. Any time an invasive procedure, such as surgery, is performed there are always risks.
A few risks include:
Risk of infection
Formation of blood clots
Complications of anesthesia
Although surgery may still have to be taken, physical therapy in Center Moriches NY pre-surgical treatment can put you in a better condition to withstand the surgery and improve a patient's road to recovery. Contact us to speak with our team of experts and gain the insight you need!