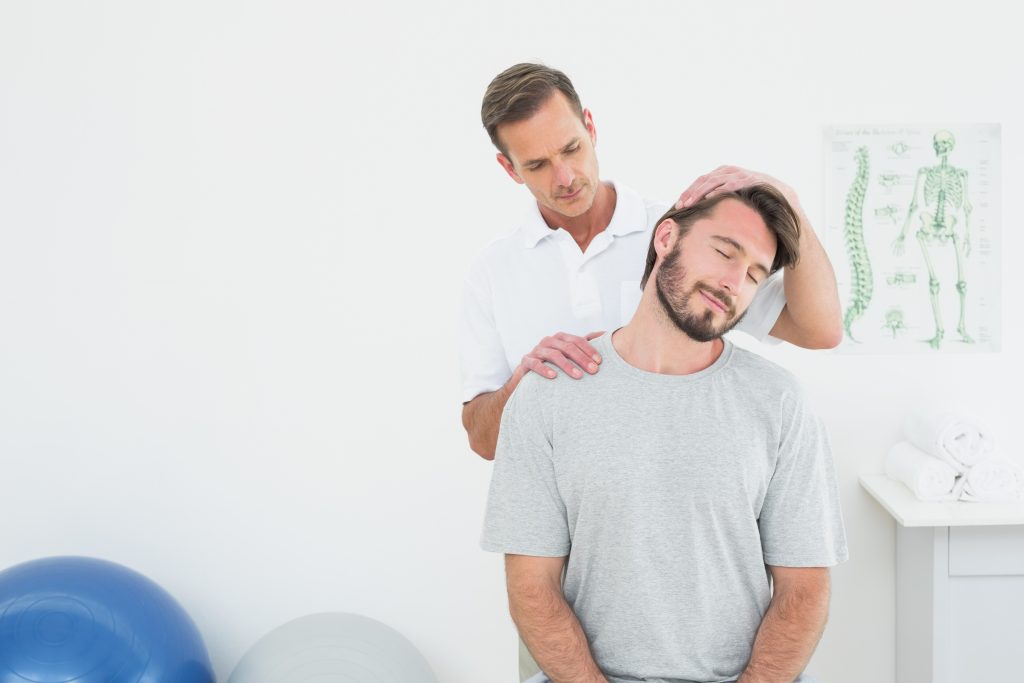 Are you suffering from chronic pain? Are you interested in treatments that don't involve medication? At Suffolk Chiropractic Rehabilitation & PT, our Brookhaven Chiropractor will use chiropractic adjustments to provide the relief you deserve. Joint pain, especially in the neck and lower back, puts a strain on our daily life. With chiropractic adjustments, this pain can be managed, and you can go about your life pain-free. Please continue reading below to learn more about chiropractic adjustments.
What are Chiropractic adjustments?
A chiropractic adjustment is when a chiropractor uses sudden pressure to manipulate and realign the joints properly. They guide your body to heal itself. Chiropractic adjustments are most commonly performed as a treatment for lower back and neck pain. Back and neck pain can be caused by sports injuries, muscle strains, accidents, or bad habits. Some common symptoms associated with lower back and neck pain are:
Dull or sharp burning pain
Stiffness
Aches
Pain bending
Difficulty standing up straight
Benefits of Chiropractic Adjustments With A Brookhaven Chiropractor
Chiropractic adjustments are a common way to relieve chronic pain in areas such as the back and neck. Chiropractic adjustments have been used for years to help people not only manage their pain but prevent future pain. Chiropractic adjustments have helped many control their back pain, reduce headache symptoms, and minimize neck pain. Through chiropractic adjustments, pain is more controlled, which reduces the need for pain-reliever medications. Pain reliever medications are very strong, which can be dangerous. Those who see a chiropractor for their pain tend to rely less on medications like opioids. Therefore, at Suffolk Chiropractic Rehabilitation & PT, our Brookhaven Chiropractor helps people take back their lives and live pain-free through natural chiropractic adjustments. Some additional benefits of chiropractic adjustments include:
Possible reduction of osteoarthritis symptoms
More affordable treatment
Shorter treatment time
Improves posture
Improvements in scoliosis
Increased joint mobility, which helps athletic performance
Contact Suffolk Chiropractic Rehabilitation & PT: Brookhaven Chiropractor
If you are struggling with chronic pain and experiencing stiffness, inflammation, or pain, Suffolk Chiropractic Rehabilitation & PT can help you today. Our Brookhaven Chiropractor can help manage your pain with chiropractic adjustments. Contact our office today for more information or to schedule an appointment.